Hey, folks. Here are a few photos from the startling trip Julie and I took with her family to Alaska last summer. The beauty and scale of Alaska is hard to describe–awesome, stunning, extraordinary. The bottom line is Alaska takes your breath away. (And how lucky am I to be part of a family that takes trips to Alaska together!)

Here's a lucky shot I captured of Mt. Denali pushing its way through the clouds for a pretty rare appearance.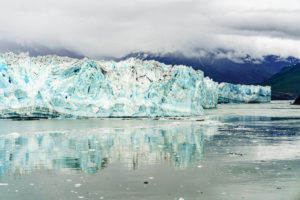 The glaciers were so powerful–and what a view from the cruise ship we were on (a first time for everything).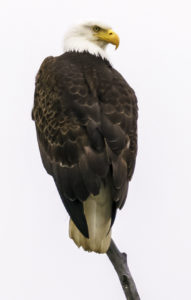 On July 4, our anniversary, Julie and I enjoyed an adventure for just the two of us–in a small boat on a beautiful river. And we saw some bald eagles. Wow. I'm thankful the boat captain slowed to a crawl so I could grab this shot …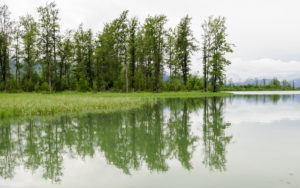 The green along the banks of the river, reflected in the water, was … well, you can see in this shot and the next.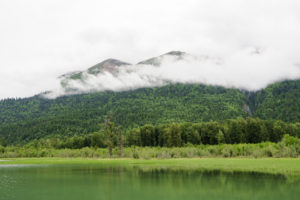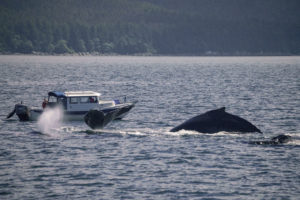 And then the whales–holy crap, the whales. We got so damn lucky: We witnessed what the guides said was a rare event called a "bubble feed." We must have seen 8 or 9 different whales engaging in this feeding frenzy. Incredible.

And then the Mendenhall Glacier, which 30 years ago covered almost the entire area, including about two-thirds of the way up to where I was standing when I took this photo. The colors stopped me in my tracks. What a trip.